The healthy way to party with fun!
Available for private parties or functions
Fitness workshops
Hen and Hula weekends!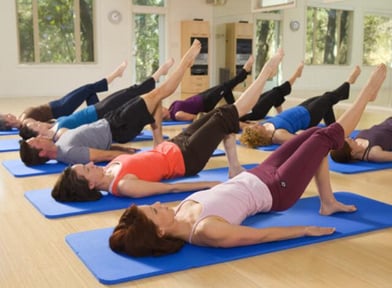 Choose from hourly, half-day or full-day events.
For more details - please contact me
Telephone Linda on:
01760 441978 or
07759 886777 or
For more details - please contact me, Linda, on:
01760 441978 or 07759 886777
Looking to get fit /keep fit? Now you can choose from any of my styles of workout/fitness classes on offer in Norfolk. Fitness Pilates, Stretch Into Meditation and Hula Hoop Workout. These exercise classes are a great way to better health and improved fitness levels. You can get fit, have fun, burn calories and meet like-minded keep fitters! Classes are suitable for any age or level of fitness. Easy to learn moves - whatever your choice of exercise. So why not try Fitness Pilates or maybe you would like to free your mind of clutter by joining a Stretch Into Meditation class. Or perhaps you fancy giving Hula Hoop/Hoola Hoop classes a spin in Norfolk. I know you are sure to find a class that suits you!